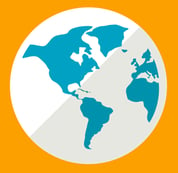 Join PDG and Pfizer at the ATD International Conference
When you work in the life sciences industry, change is a constant. And when you're one of the largest companies in that industry, change must be part of your strategy. That's exactly what was keeping the marketing excellence team at Pfizer up at night. In a world that shifts constantly, how do you keep the skills of your marketing team fresh and relevant? And how do you craft your message so it is practical and implementable for your marketing teams in nearly 100 countries worldwide?

In this Association for Talent Development (ATD) Conference session, you will learn how Pfizer created a global performance initiative to address these challenges, using key strategies such as bringing together top subject matter experts and finding ways to get them to create a cohesive and focused curriculum, using global learning archetypes to design for multiple global audiences, aligning the effort to Pfizer's business goals, and tying the curriculum to Pfizer's performance management strategy.
Application on the Job:
Determine the types of global market changes that require constant re-evaluation of employee skills and knowledge.
Identify how those changes can be translated into a flexible curriculum that addresses not only today's needs but needs for years to come.


Discuss strategies for bringing together a diverse team of stakeholders, subject matter experts, and learning professionals to create a consistent curriculum that can be deployed globally.


Find out more at the ATD International Conference & Exposition at, Driving Marketing Excellence Through a Global Learning Curriculum on May 19 from 1 - 2 PM.
Our Presenters

Robert Baker
Senior Director, Enterprise Training Strategy | Pfizer
Bob Baker is Senior Director, Enterprise Training Strategy at Pfizer. In that role he is responsible for improving the overall colleague learning experience. His 20+ years at Pfizer includes sales, marketing research, country and global brand management as well as new product development. In his last role, Bob developed Pfizer's way of marketing that includes the standards of excellence, frameworks, tools and training that colleagues need to be successful. His team has also created a learning ecosystem with its 4,000 members of Pfizer's Commercial Community to accelerate their professional development and collaboration abilities. Bob has a BA in Economics from the College of William and Mary, and an MBA in Marketing from Rutgers. Bob is currently the President of ATD NY.



Kim Robbins
Director, Change Management and Communications | Pfizer

Kim Robbins is Director, Change Management & Communications for the Pfizer Marketing Excellence Team. In this role she works with leaders to design change strategies and learning and development resources to develop and retain talent and support Pfizer marketing in meeting the needs of customers. Kim is a member of the Communication Leadership Exchange and the Association for Talent Development. She holds a Master's degree in English from Rosemont College and is currently taking graduate courses in Organizational Dynamics at the University of Pennsylvania.



Jamie Rondeau
Principal Consultant | Performance Development Group

Jamie Rondeau is Principal Consultant at Performance Development Group. She is a visionary learning strategist with demonstrated ability to impact business performance through the development of human capability. With more than 20 years of experience in learning, sales, marketing, leadership development, customer satisfaction, organizational development, selection and assessment, Jamie draws on her combined expertise to build results-based solutions that are practical and measurably impact performance. A graduate of Arizona State University, Jamie has a Bachelor of Science in organizational communication with an emphasis in marketing.
Find more information on marketing and sales training at PDG Resources.