In this series, PDG's Ann Stott, a 20+ year veteran of the Life Science industry, shares her perspective on how to become more strategic in product launch planning. In the previous installment, Ann discussed how a Launch Toolkit can drive success in managing a product launch portfolio. In this final entry, Ann talks about the role of the Learning Team in product launch.
Q: How are learning teams responding to the changes in life science product launches?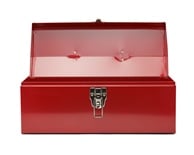 AS: What we have started to see from our clients are requests for Launch Toolkits. A launch toolkit puts a step by step process in place for product launches. This gives consistency to the product launch process. You can use the Launch Toolkit to capture a history of product launches so that the process is in place for new employees to the department.
I think it's a great first step. Learning teams are also starting to look at their entire launch portfolio over a longer time period, and doing strategic resource planning. They look at their product launch portfolio for 18 months to three years to determine how to distribute their resources over multiple launches. I see the requests coming in from our clients to look at that broader portfolio. This is smart, as with a greater number of product launches the dynamic has changed.
Q: How do successful learning teams support product launch?
AS: To support a successful launch I think it is important to take an overall look at how you deliver the training pieces as well as review how your representatives are best able to learn and access information. Then assess how you are currently providing launch support. Revisit how you deliver your training and ask questions. How accessible is training to staff in the field? Can they find information quickly? Would it be beneficial to create smaller pieces of information that can be used on your sales staff's mobile devices? Is social learning appropriate for your organization?
Q: What else have you found helpful in developing product launch training?
At PDG we use a diagnostic tool to help our clients prepare for upcoming product launches. This tool helps us to identify the key strategic drivers. We gather preliminary information and then bring the sales and marketing teams together for a one-day workshop to walk through the diagnostic tool and gain consensus. Then we can determine the type of launches for each individual product and develop a launch strategy, launch template, and a repeatable process for the client that can be used over multiple launches.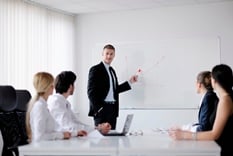 Q: What is important to keep in mind when developing product launches?
One size does not fit all! You can't do the same launch for all products, and doing so could be a costly mistake. It is wiser to look at each product individually and customize a launch plan appropriate to the product. By being more strategic about product launch planning, organizations can have more effective learning for each product and set their sales team up for success.
For more information about PDG's Life Science offerings click here.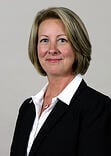 Ann Stott is the Vice President, Advisory Services at Performance Development Group. She leads the life sciences practices, focusing on pharmaceuticals, health care, biotechnology, and medical devices. Her extensive consulting experience is used to grow the PDG advisory services capabilities. Ann is an accomplished, respected, and energetic leader with more than twenty years of experience in the corporate training environment.