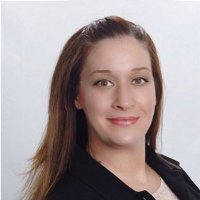 This is the first of a series of stories about PDG partners who have demonstrated strong and unique leadership in driving business results through learning. Leah Minthorn is the Director of North American (NA) Operations Learning at Iron Mountain, where she has been instrumental in driving organizational change. She and her small team of 11 learning and development staff are consistently reaching strategic business goals through innovative programs. Leah shares how she and her team continue to support the business goals and drive change at Iron Mountain.

After working at Iron Mountain for over 10 years, Leah Minthorn has developed a knack for listening. "I feel it is important to get out in the field and listen to what employees are saying," says Leah. "Companies want a solution to a problem, and rather than listening to employees, they often come up with solutions before really understanding the problem," Her tip is to go to the source directly to find out the why behind the problem. Often the problem is not the employees but a process that needs to change. "Staying connected to the employees who are on the front line can make a big difference in driving organizational change."
Being connected to her learning and development staff has been vital to driving organizational change at Iron Mountain. "My staff is like a family. I have never worked with people before who are so much like brothers and sisters." The people in her department understand the business at Iron Mountain because they immerse themselves in the field to hear their internal clients' needs. Her department plans to increase the use of technology used for learning to give employees more control over their learning and to increase self-directed learning. They will continue to use e-learning and on the job training, while increasing the use of videos, online webinars, "six second learning," crowd sourcing, and social media.
Leah's team uses on-the-job reinforcements and peer coaching to help meet strategic business goals. Their program currently uses a mapped curriculum of e-learning, coach-led hands-on training, regular feedback sessions, job aids, and knowledge and performance assessments. This model works well for Iron Mountain; the coaches reinforce organizational changes and what is required for employees to transform and grow.
Iron Mountain has received a great deal of industry recognition for Sentinel, their innovative peer coaching program for front-line employees. They have made the Training Top 125 list for the past two years, won a Gold CLO Learning in Practice Award, and a Corporate University Best-in-Class (CUBIC) Award. Recently it was announced that the NA Operations Learning team won a Best Practice award for the Sentinel program from Training Magazine. Leah's team is currently working on designing a new Sentinel management training program to continue the professional development of front-line operations managers and supervisors.
Iron Mountain has integrated the learning organization into all strategic planning activities, providing them with a 'seat at the table' to take part in the organization's decisions. With an in-depth understanding of the organization's direction, the learning group has the perspective needed to provide the tools and support that Iron Mountain needs to reach their goals. For example, when CEO William Meaney decided to address cultural and leadership change, the learning group developed a strategy to support his three-year plan. "We recognize that at least 50% of our employees have Spanish as their first language. This creates a greater learning curve and employees are not able onboard as quickly if the training is not in their native tongue," observes Leah. To support their North American employees from diverse backgrounds, the learning organization is engaged in a project to translate their learning programs into Spanish and French Canadian. Her team is also supporting their growing business by developing methods to onboard new employees more quickly, leveraging their overall strategy to use technology to deliver more self-directed learning.
Because they have a small staff of 11, NA Operations Learning tries to leverage internal and external business partners to reach their goals. They rely on subject matter experts in the field to help with messaging. Recently they adopted Iron Mountain UK's tools for transportation, using telematics in company vehicles to measure their employees driving. Leah's team also relies on key relationships with preferred vendors. "PDG is a long-term preferred vendor of ours who I enjoy working with because they understand our business. PDG understands our design aesthetic and can translate what is in our heads into a properly articulated design." These are just a few of the ways Leah and her team is able to support Iron Mountain's business goals and to continue to drive real business impact through organizational change.
Iron Mountain is a storage and information management company, assisting more than 156,000 organizations in 36 countries on five continents with storing, protecting, and managing their information. Iron Mountain employs almost 17,000 professionals and an infrastructure that includes more than 1,000 facilities and 3,600 vehicles.

For more information about Iron Mountain or for additional interviews with Leah Minthorn click on the links below:
Chief Learning Officer: Special Report: Metrics and Measurement
Chief Learning Officer: Special Report: Learning Technology
Training Magazine: Paths to Success: Responsibility Vs. Promotion
HRO Today: Out of Recession, Companies Turn to Training