There's no denying that changes in the world economy are having an effect on every industry. And the Life Sciences industry is feeling the effect like everybody else. As budgets for learning and development get battered from all sides, the savviest Life Sciences learning organizations have realized a simple truth: it isn't about doing more with less, it's about fundamentally rethinking the way learning and development gets done.

Stott & Mesch, 2015
PDG's Ann Stott and Rich Mesch recently published an article in Focus Magazine, the journal of the Life Sciences Training & Educators Network. Titled Learning in Changing Times: 5 Trends in Life Sciences Learning, the article focuses on how changes in the Life Sciences industry are changing the requirements of an effective learning function. The learning trends covered include:
Rethinking Product Launches

A Return to Shared Services

Demand Planning and Flexible Learning Resources

Building Long-Term Sales Team Success

Increased Focus on Informal Learning
Click here to read the article for free online. For more insight into the changing world of Life Sciences learning, read Ann Stott's series on The Changing Face of Life Science Product Launch:
The Changing Face of Life Science Product Launch
The Changing Face of Life Science Product Launch, Part 2: The Launch Toolkit
The Changing Face of Life Science Product Launch, Part 3: The Role of the Learning Team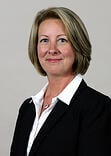 Ann Stott is the Vice President, Global Accounts at Performance Development Group. She leads the life sciences practices, focusing on pharmaceuticals, health care, biotechnology, and medical devices. Her extensive consulting experience is used to grow the PDG advisory services capabilities. Ann is an accomplished, respected, and energetic leader with more than twenty years of experience in the corporate training environment.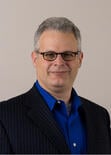 Rich Mesch is Vice President, Customer Engagement at Performance Development Group. A frequent contributor to industry events and publications, his most recent article was Taming the Learning Demand Curve: Using Supply Chain Methods to Manage Your Learning Function for Training Industry's online magazine.