In this series, PDG's Ann Stott, a 20+ year veteran of training and the Life Science industry, shares her perspective on how product launch strategy is changing.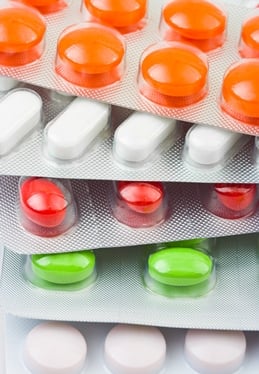 Q: What has changed in producing Life Science product launches?
Ann Stott: I think that product launch planning is a critical topic right now for the Life Sciences. Years ago, companies would launch blockbuster drugs every few years as a large national event with many activities. Organizations would spend a lot of time, money, and energy at those launches. Now pharmaceutical companies are in a much different environment. Many Life Science companies are expecting 5-10 product launches per year with major organizations having as many as 10-15 launches.
Another characteristic of product launches today is that the expected revenue for a new product is decreasing due to narrower indications and more competition in each indication. Many new drugs focus on therapeutic areas with a strong specialization, and on targeted therapy with drug combinations. In addition, there are greater regulatory restrictions by the FDA and more reimbursement restrictions. It's new terrain for Life Sciences companies.
With companies launching new drugs with smaller target audiences and re-launching current drugs with new indications or formulations, the dynamics of what needs to be done in a product launch have changed. It is no longer "one size fits all." Now Life Science companies need to look at each product and customize a launch that is appropriate for that individual product.
Q: What other trends are you seeing in product launches?
AS: Another trend is that value pricing has come into play. The customer and the payer (regional health insurance players, hospital formularies, and health technology assessments) are looking for a perceived additional value or a lower cost. Value pricing has a big impact on how you are managing the launch of your product and how successful it is out in the market.
Generic drugs have had a significant impact on the pharmaceutical business. Prescription plan coverages have changed, and because of the tough economy people are asking more questions about generic versus name brand drugs. Of the four billion prescriptions written in a recent year, about 80% of all US prescriptions were generic. Because people are really looking for a value, they must have a very good reason for buying a more expensive product. It's much more difficult to sell brand name drugs today than it was a few years ago.
Q: So what do Life Science companies need to do differently?
AS: Life science companies need to educate consumers so that they understand the differences between generic and name brand products and the advantages of using their brand name product. For example a brand name drug may have the advantage of a once a day dose as opposed to twice a day, or a brand name drug may not have the same side effects as a generic drug because the brand name drug is of a new dosage. Also the generic drug may have a different absorption rate into the blood stream because the time-release mechanism is different than the brand name drug.
All of these changes in the Life Science product launch arena have created the need for better product positioning, stronger strategic launch planning, and launch portfolio optimization.
In the next entry in this series, Ann will share how Life Science learning and development teams are adjusting their launch strategies and she will explain how to become more strategic in product launch planning. For more information about PDG's Life Science offerings click here.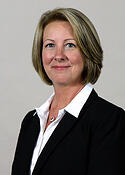 Ann Stott is the Senior Director, Life Sciences and Advisory Services at Performance Development Group. She leads the life sciences practices, focusing on pharmaceuticals, health care, biotechnology, and medical devices. Her extensive consulting experience is used to grow the PDG advisory services capabilities. Ann is an accomplished, respected, and energetic leader with more than twenty years of experience in the corporate training environment.