Join PDG at the ASTD International Conference and Exposition in Washington, DC on May 6, 2014 for a presentation by Rich Mesch, Senior Director Customer Engagement and Stacie Comolli, Director of Solution Architecture. Stacie and Rich will be discussing Global Learning Archetypes, PDG's unique approach to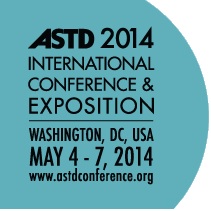 simplifying Global Learning, and providing a case study of how the methodology was successfully applied at a multibillion dollar global organization. Here's a summary of the session:

TU206 - Training the World: Using Archetypes to Create a Practical Global Learning Strategy

Date: Tue, May 06

Location: 144BC

Description:

Virtually all large organizations are global, and facing the challenges of creating learning interactions that are beneficial and comprehensible to diverse audiences all over the world. Some organizations take the "pray" approach, by creating learning for one geography and praying other audiences will get something out of it. Other organizations burn through huge amounts of money creating custom learning for every different geography. Isn't there a better way? Can't effective global learning be created in a way that doesn't break the bank?

This session focuses on a pragmatic and reasonable approach to global learning design that utilizes archetypes, focusing as much on the commonalities between learning styles as on the differences. The Global Archetype approach adapts well-established cultural preference models and combines them with insightful learning models. The result is three primary Global Learning Archetypes and six secondary archetypes that allow training to be designed once and used around the world.

This session focuses on how:

the Global Learning Archetypes were created
the Archetypes can be translated into design specs that any learning team can use
organizations are using the Archetypes to deliver globally while controlling cost
to apply a vetted, model-based strategy for designing global learning rollout
to integrate a well-established cultural preferences model that can be applied to learning best practices to create Global Learning Archetypes.
Speaker biographies: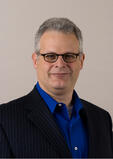 Rich Mesch
has been working in the field of experiential and contextualized learning for over 25 years. He has desi
gned and implemented solutions for dozens of Fortune 1000 companies in all industries. His projects
have won multiple Brandon Hall Excellence Awards, the New Media InVision Award for Simulation, the
New York Festivals Silver Medal, and the HR Executive Top 10. He is a frequent conference presenter, having spoken at the ASTD International Conference, ASTD TechKnowledge, TechLearn, eLearning Guild, SPBT, Training Magazine Conference, and the Linkages Conference on Leadership. He is the co-author of the Pfeiffer/ASTD book, "The Gamification of Learning and Instruction Fieldbook," and has published articles
in Training Magazine, Focus Magazine, and Technology for Learning. His is currently the Senior Director, Customer Engagement at Performance Development Group in Malvern, PA.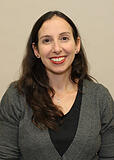 Stacie Comolli is the Director of Solution Architecture for Performance Development Group of Malvern, PA. She has more than fifteen years of experience in instructional design, simulation design, project management and performance consulting. She holds an M.Ed. in Instructional Systems from Penn State University. As the Director of Solution Architecture, Stacie sets the strategic direction of the team and aligns that strategy with the overarching organizational goals and values. She has designed interactive multimedia-based learning solutions, engaging instructor-led workshops (including interactive media when applicable) and tools and job aids to anchor new skills to the job. Stacie works with clients to learn as much as possible about the nuances of their business and needs, so every solution leads to performance improvement.
To learn more about PDG's approach to Global Learning, try these links:
PDG White Paper: Training The World, Using Archetypes to Create a Practical Global Learning Strategy
PDG Case Study: Accelerating Time to Global, Effective Global Learning Design Using Archetypes