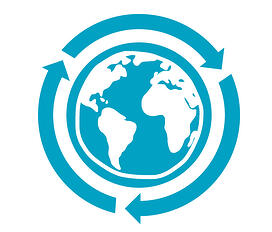 Think about it: why does designing learning for a global audience need to be any harder than designing for a local audience?
Part of it, of course, is audience analysis; with such a diverse audience around the globe, we assume we must design for all different cultural preferences. Or, sometimes, we go in the exact opposite direction, designing a single version of learning for all global audience. Sometimes I call this the Pray Method; send courseware out into the world and pray somebody learns something.
Part of the problem is that we focus so much on differences that we forget to focus on commonalities. When we design global learning, we're usually trying to get a common message out to a diverse audience. So how can we address cultural differences without muddling the message?
At PDG, we've developed a global design strategy called Global Learning Archetypes. The Archetypes utilize established and well-vetted cultural preference data to create a design approach that allows content to be designed for multiple audiences simultaneously. And by focusing on the similarities as well as the differences, the Archetypes simplify the process, saving time, money, and headaches.
The Archetypes integrate the cultural preferences data with a comprehensive learning model called the PDG Dimensions of Learning to synthesize a design methodology that focuses on how different cultures absorb new information.
The goal of archetypes is to simplify and streamline the process of creating learning for a global audience, allowing content to be created more quickly and for lower cost. The characteristics of effective Global Archetypes are:
Simple:
The goal of the archetypes is to create less work, not more. The archetypes need to be easy to understand and have clear applicability.
Practical:
Global Archetypes will ultimately be utilized by learning teams who have limited budget, resources, and time. The archetypes need to be usable within the constraints learning teams typically face.
Actionable:
No strategy or approach is useful if it sits on a shelf, unused, Global Archetypes need to have clear process steps and toolsets, so they can be used easily, consistently, and with a minimum of preparation.
For more information on Global Learning Archetypes, you can read our white paper, Training the World: Using Archetypes to Create a Practical Global Learning Strategy or a case study of the Archetypes in action, Accelerating Time to Global: Effective Global Learning Design Using Archetypes or visit our web page on Global Learning.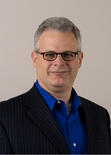 Rich Mesch is Senior Director, Customer Engagement at Performance Development Group.