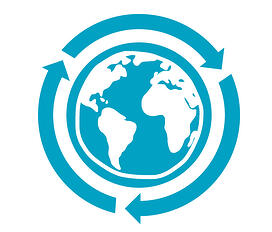 I've seen lot of "big ideas" come and go over the years. While "Global Archetypes" may sound like a catchphrase, our experience tells us that, when it comes to learning, what works in the U.S. may not have the same impact across the globe.
As a learning Solution Architect, my role is similar to an architect creating a blueprint for a new building. If the building's foundation is wrong, the whole building could come down. Similarly, in learning we start with the foundation, a solid underlying structure on which skills and knowledge are built. If the foundational concept is wrong, the whole curriculum could be wrong, impacting the careers of the learners and the business success of the organization. The foundation is no place for a "flavor of the month" approach to training. The most effective designers always consider the characteristics of the global audience as a part of the learning design process.

Can a Global Archetypes approach make learning more effective?
The first time I learned about Global Learning Archetypes I thought the idea was great. Almost all of my clients had challenges rolling out learning to a global audience, and the archetypes addressed the big issues: time, cost, and complexity. But anybody can say "better, cheaper, faster;" did these tools really work?
The short answer: Yes. The slightly longer answer: the system is deep enough to apply to a lot of different situations, but flexible enough to be adaptable to a specific client's needs.
My client, a major global life sciences organization, was implementing a new curriculum. The content needed to be delivered to 85 different countries. The pressure was really on: new content, new approach, and worldwide rollout. The client was understandably concerned. How could the team get all of this done rapidly, economically, and at a high level of quality?
Historically, my client had differing levels of success in different countries. Learning was centrally developed in the U.S., and they found that what worked in the U.S. didn't work across the globe. Instructional preferences clearly differed by geography, including how the content was designed, developed, and implemented. We wanted to determine the "common core"— to reach the highest number of learners with the minimum amount of regional customization.
Based on my experience, Global Learning Archetypes help in five ways:
A solid strategic foundation promotes design consistency
Multiple workstreams, dozens of team members, tight schedules, overlapping timelines, and of course, unexpected changes; how do you keep everybody focused? The Global Learning Archetypes were our "one way;" our common language, so no matter where in the world you were, or what workstream you were working on, we were all aligned.
A pragmatic approach aligns to what we do already
The Global Learning Archetype approach focuses on the steps we actually take when we build learning interactions. It isn't some high-minded concept that you can't actually implement. The 11 Dimensions of Learning really are the key decision points we need to focus on when creating learning designs. And the cultural preference models really do address the needs of different geographies. In fact, the various country managers we worked with were surprised at how closely the archetypes tracked to their own experiences customizing training for local audiences.
A flexible structure considers that one size rarely fits all
Sometimes a formal process will leave you scratching your head, when part of the process just doesn't fit what you're trying to do. Like any process, not every part of the archetype process was a perfect fit for this initiative. Fortunately, the archetypes were built to be customized. After we did our initial assessment, we adapted the archetype process to fit the needs we uncovered, a fairly painless process.
Communication alignment hit all stakeholders
In an initiative of this size, there are a lot of stakeholders, and they all want to understand what you are doing. To further complicate things, the Subject Matter Experts for this initiative were primarily third-party consultants who did not work for the client. You can imagine the differing perspectives, opinions, approaches, and work styles. So how do you keep all of those people on the same page? The Global Learning Archetypes allowed us to have one single way of getting things done, regardless of content, SME, target audience, or geography. Frankly, if the archetypes had accomplished nothing but that, I think my client would have been pretty happy!
Scalability remained, even when faced with change management
When we started this initiative, the target audience was primarily emerging markets, a fairly small subset of the client's global presence. As the initiative progressed, however, leadership made a decision to roll it out to all locations. This could have been a show-stopper; however, using the standardized processes of the archetypes, we were able to scale delivery up without blowing up the project.
As learning strategists, our goal is to impact performance. When you're doing global learning, you can't sit eyeball to eyeball with every learner. The Global Learning Archetypes allow you to use strategies and techniques that are applicable across the globe—which allows you to actually make a difference in how people do their jobs.
Want more information on Global Learning Archetypes? Click here!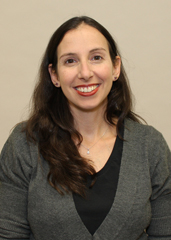 Stacie Comolli is Director, Solution Architecture at Performance Development Group