Like everything in training & performance, Performance Support is a technique, not the o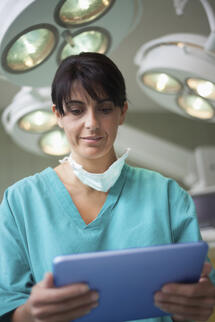 ne answer to all of our problems. After all, nobody wants their doctor checking Google on their iPad during surgery to determine where the liver is located. Performance Support works best when there is a base level of knowledge present, but there is knowledge necessary that:
Is hard to remember
Changes so rapidly that remembering it isn't valuable
Is used infrequently, so it doesn't stay in long-term memory
Is complex enough that frequent reminding is necessary
Conrad Gottfredson identified the Five Moments of Learning Need:
When people are learning how to do something for the first time (New);
When people are expanding the breadth and depth of what they have learned (More);
When they need to act upon what they have learned, which includes planning what they will do, remembering what they may have forgotten, or adapting their performance to a unique situation (Apply);
When problems arise, or things break or don't work the way they were intended (Solve); and,
When people need to learn a new way of doing something, which requires them to change skills that are deeply ingrained in their performance practices (Change).
(Gottfredson & Mosher, 2012)
Of these, the need for Performance Support fits well into the following categories:
Trying to Remember: This is the most typical use of Performance Support, when people need reminders to get work done. Probably the clearest example is the Help feature on most software. It's rare that you can memorize all the features of a software system, so the Help system provides reminders.
Things Change and Problems Arise: These categories can be similar in that they both change the landscape of performance. Things that weren't important previously may become very important. Even though those behaviors may have been learned, they weren't prioritized. Performance Support can put that information back at your fingertips.
Good performance support is:
Contextualized, so I receive it when I need it and can apply it immediately.
Targeted, so I don't have to read a lot of text or watch a long video to get the nugget of information I need
Behavioral; I need to take action, so I need to know what to DO. Performance Support should give me the information I need to make a decision.
In an article I wrote for Performance Solutions magazine, I mentioned the following tips for performance support:
Just the facts. Performance support isn't about teaching people everything there is to know; it's about giving them just the information they need, as close to the point of need as possible. Keep it brief and to the point. Think about it like a Google search; ever get frustrated when searching in Google and getting hundreds of irrelevant hits? If you want to know who won the Best Picture Oscar in 2012, do you want a link to the history of the Oscars, or just the title you're looking for?
Create "experts in a bottle." Performance support is a great way to create virtual mentoring. Reach out to the experts and great thinkers in your organization and get their tips and ideas. Incorporate these ideas into your performance support, and suddenly your best people are mentoring everybody in the organization.
Focus on the point of need. Great performance support provides help to people when they need it most. So analyze where people typically have problems, get confused, or forget complicated instructions, and create tools to address those needs.
Rich Mesch is Senior Director, Customer Engagement at Performance Development Group.