Or



Why Games Won't Cure the Common Cold, but They Will Solve a Lot of Other Problems





by Rich Mesch





Welcome to the next stop on the

blog tour

for Karl Kapp's new book,

The Gamification of Learning and Instruction

! Hop off that blog bus and shake the dust off.





When reading Karl Kapp's new book, I was pleased to see reference to Jesse Schell, a professor at Carnegie Mellon University's Entertainment Technology Center. I remember seeing Jesse deliver the keynote at last year's Learning 3.0 conference where he, too, discussed gaming and learning. One of the points that Jesse made was you don't need to "gamify" learning—games have inherent properties that lead to knowledge, growth and behavior change. So to gamify learning, what we really need to do is identify what makes games such effective tools, and incorporate that into our design.
His point was that games are good, but applying games to every kind of learning won't automatically make them better. And to drive his point home, he asked: what if we focused on Chocofication—adding chocolate to everything? Chocolate is tasty, so wouldn't it make everything better? And to illustrate, he offered many things you could dip in chocolate—some delightful, some unusual, and some downright disgusting.
You can see Jesse's presentation from Learning 3.0 here:
http://www.slideshare.net/jesseschell/when-games-invade-real-life
It won't have much impact without Jesse's narration (like most good presentations, it's mostly pictures with very few words), but you can enjoy looking at all the things that Jesse wanted to dip in chocolate (including his stapler).




Schell briefly made many of the same points that Kapp makes in-depth. Gaming isn't for every learning experience. Simply dipping learning in game sauce does not automatically make it better; in fact, randomly applying vaguely game-ish attributes to learning (like points, badges, and levels) can trivialize the content.



So why all this talk of gamification? Like most aspects of learning, it comes down to motivation, engagement, and behavior change. There's a reason we've been playing games for thousands of years. They engage us, they draw us in, they make us want to gain skills and improve our performance.



See?





Karl's books over the years show a definite progression, from identifying and classifying a concept to ultimately codifying that which seems uncodifiable. In

Gadgets, Games, and Gizmos for Learning,

he looked at the role of story and creativity in learning with a broad brush; in

Learning in 3D

(with Tony O'Driscoll), he began to put some definitions around the wild, wild west that was Immersive Learning. And in this book, he's looking for the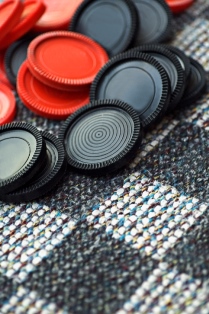 rules, the trends, and the benefits that tie gaming to learning.

The good news is that we've got a good head start with gaming. Gaming has been pretty well codified; the creation of new technologies modifies the rules, but doesn't inherently change them. Concepts like "boss challenges" and "leveling up" didn't start with Nintendo. We've been "leveling up" ever since someone put one checker on top of another, called it a "King," and determined that it now had a new set of powers.

So how do we bring the power of gaming to learning? That's what the book is for. Karl says it better than I ever could. You can get your own copy here:



http://store.astd.org/Default.aspx?tabid=167&ProductId=22923





As for me, it's getting to be lunchtime, and that chocolate stapler is looking better and better.