These tips on using consultative skills in learning initiatives were pulled from blog posts, white papers, and case studies.
1. Build relationships with all stakeholders involved in decision-making, and continue to network with stakeholders to stay current on their strategic business needs.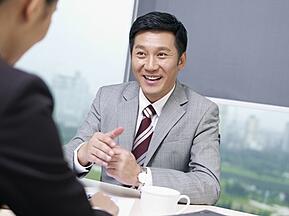 2. Come into the dialogue as an advisor and business partner, not as an order taker. This means coming prepared with information and ideas and then setting expectations and goals.
3. Be prepared to discuss the impact of your recommended solution; don't assume your stakeholders will understand what you are trying to accomplish. Avoid training jargon; help your partners understand how this will help their business.

4. Ask questions about business goals, not just training goals. Demonstrate your understanding of the business strategy and your interest in connecting learning to that strategy.

5. Analyze information about the current state and the desired future state to identify performance improvement opportunities beyond what your business partners are asking for.

6. Provide proactive recommendations that target specific performance gaps and link them to the specific business outcomes you are trying to achieve.

7. Collaborate with your stakeholders on their training requests to offer guidance that shapes their thinking and helps you reach a consensus regarding the most appropriate solutions.

8. Cultivate your expertise in subject areas that add value to your business goals.

9. Position yourself as a resource that your partners can trust for a range of needs related to performance improvement–not just learning programs.

10. Be willing to tell your business partners if training is not the answer and be prepared to help them find the most appropriate performance improvement solution.


For additional information click on the following links:






Amanda Cushman Holm is the Sales and Marketing Specialist at
Performance Development Group