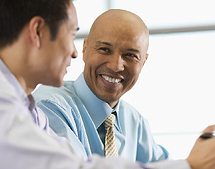 The United States Office of Inspector General (OIG) at the Department of Health and Human Services defines a CIA as follows:
A Corporate Integrity Agreement (CIA) is a document that outlines the obligations an entity agrees to as part of a civil settlement. An entity agrees to the CIA obligations in exchange for the OIG's agreement that it won't seek to exclude the entity from participation in Medicare, Medicaid or other Federal health care programs. The CIAs have common elements, but each one is tailored to address the specific facts of the case and CIAs are often drafted to recognize the elements of a pre-existing compliance program.
The manufacturers and distributors of pharmaceuticals, biologics, and medical devices are the most frequent recipients of CIAs, and CIA are typically issued as part of the settlement relating to actions an entity has taken in violation of government regulations. Therefore, virtually all CIAs include provisions that the entity takes steps to change practices and behaviors that led to previous violations.
The biggest problem that many organizations have with CIA learning implementation is that they aren't ready for it. Compliance departments often have minimal resources for training, or rely on training resources from other parts of the organization that are already stretched thin. Even when resources are available, they may not have the CIA knowledge necessary to meet OIG requirements and deadlines. Deploying CIA learning is a systemic process with a number of challenges, including:
Identifying Covered Persons: Who within your organization needs to receive training? Who outside your organization (vendors, contractors, partners)? Does it need to be customized by role? How will you address the training of your officers and top executives?
Providing training in a short timeframe: Training usually has to be complete within 120 days of the start of your CIA. Do you have the resources to get that done? To deploy it? To track it?
Tracking both inside and outside the organization: How will you track training completion to meet OIG requirements? Do you have an LMS that covers every part of your organization? Is it accessible to those Covered Persons outside your organization? Can it generate the reports you'll need to stay in compliance?
Reporting to internal and external stakeholders: You'll need to generate a lot of reports, both to keep your organizational stakeholders informed and to demonstrate to the OIG that you are in compliance. Can your systems handle that? Do you need to create tools or templates to get that done? Who in your organization is responsible for reporting?
Creating a long-term culture of compliance: Implementing a CIA has many short-term demands, but the long-term goal is to create a lasting culture of compliance, to help ensure that you don't encounter challenges that lead to new compliance actions. How can you create an enduring strategy that allows for growth over the full term of your CIA and beyond, not just during the first few high-pressure months?
PDG has worked with a number of Life Sciences organizations on CIA learning and has created a strategy that addresses both the short-term and long-term challenges and opportunities associated with implementing a CIA. This pragmatic approach to CIA learning is outlined in the PDG White Paper Implementing CIA Learning: A Real World Roadmap to Successful CIA Learning Rollout. To get more information on implementing CIA learning, visit PDG's webpage here.
Rich Mesch is Senior Director, Customer Engagement at Performance Development Group