by Dave Darrow
For the longest time, we've had to avoid using the "g-word" when describing things like business simulation and virtual worlds. As proved by
Clark Aldrich
and
Karl Kapp
, the tide is turning and the value in game-like experiences for learning is becoming more evident. This mindset is somewhat obvious for people like me who have played video and computer games since grade school so it's nice to see it being validated. Because of this, I often try to look for common ground between game development and e-learning design.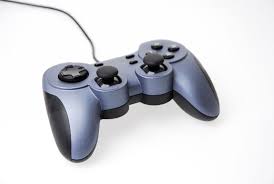 Recently, I read an article on
The Escapist
, a gaming blog, titled
The Incredible Disappearing Teacher
that described the challenges that game designers face in training end-users on how to play their games. The problem they faced was that the end-users don't want to go through tutorials, yet would be unable to enjoy the game unless they obtained the information contained in the tutorial. With a catch-22 situation like this, they have devised clever ways to engage the end-user and keep them motivated to finish the tutorial. Sometimes the tutorials are woven into the storyline of the game, other times they are incentivized with in-game currency, additional in-game inventory, or rewards like badges of achievement. One particularly good example was
Valve Software's
excellent
Portal
, which spends nearly half the game teaching you all the skills you need to complete the second half. It does not play like an extended tutorial, since the levels are carefully designed to help lead the player into discovering skills and solutions without spoon-feeding them the answers. This gives the player a sense of accomplishment each time, which does not seem much like "training".
Do businesses face similar challenges? I think they do. Like game players, employees clearly benefit from the knowledge and skills they can learn in their employers courses yet are often reluctant to do so. If game designers have discovered ways to make training enjoyable, we should be examining them and finding new ways to do it for our own design challenges.