It's fall, and for parents and students, thoughts have turned to school; in the business world, thoughts are turning to fiscal planning for the coming year. As a key part of that business process, learning organizations need to be prepared to understand requirements and budget for the upcoming year. Manufacturing businesses use supply chain management practices to determine their future needs, and learning organizations can, too. By using a Learning Demand Planning model, learning organizations can build a better understanding of their overall fiscal needs.
Business plans spawn learning demand. As your organization plans for the upcoming year, they will be creating initiatives such as: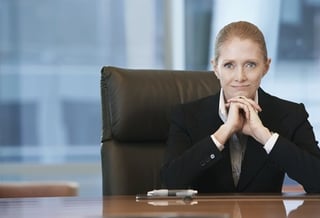 Business goals – company-wide and departmental
New product or service launches
Changes in the organizational structure
New sales models
Compliance and diversity programs
Changes in the corporate mission
Acquisitions or mergers
Cost cutting measures
Learning leaders need to budget for resources to meet the demands of the business for the coming year. Learning Demand Planning can close the gaps in a learning organization's annual plan, allowing them to be more responsive, more efficient, and more cost-effective.
Good supply chain management processes drive efficiency by anticipating and understanding what the demand is going to look like for manufacturing and delivering goods, and then figuring out the best manufacturing and supply strategies to match that demand. You can use the same supply chain management approach to match supply to learning demand.
How do you plan for demand?
First, gather upcoming business demand for learning: determine current demand, review business goals, and estimate what learning effort is required to meet those goals. That information is processed through the Learning Supply Chain Model; the output shows periods of high and low demand, and can be tracked and revised as circumstances change.
Learning demand planning creates visibility and predictability. With a clear understanding of the annual learning demand and the resources needed to meet that demand, businesses can minimize duplication of effort and balance workflow by moving tasks from high-demand periods to lower-demand periods, smoothing out the demand curve. The end result is the ability to get more work done with fewer resources, reducing cost, time-to-completion, and stress and churn to the organization.
Understanding future demand can improve your resourcing strategy. Learning Demand Planning helps answer the questions:
How many resources do you need?
When do you need them?
How many will be employees versus contractors?
Do you need to outsource any of the work?
Fiscal planning for learning becomes easier with demand plans in place because businesses can accurately forecast the resources they need to fulfill demand and create efficient resourcing strategies to increase predictability and reduce cost.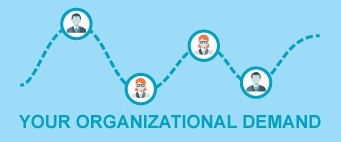 What are the challenges in demand planning?
Our clients have had several challenges with demand planning, including:
Gaining realistic visibility: How do you go to your internal business units and ask them the right questions to determine their demand? Businesses don't necessary know what their learning demand is going to be. You need to ask right questions and probe. For example, if the business is planning to enter new markets or deliver a new product or service, does that mean they will be hiring new staff or require new skills?


Set priorities: You can't always get everything they want. How do you help the business understand what is most important for their goals or where they will get the biggest "bang for their buck," and prioritize that first?


They don't know what they don't know: Your stakeholders may be missing learning needs that would be more obvious to a learning professional. Just because they aren't asking for it doesn't mean they don't need it. This is where an outside view can be valuable, guiding stakeholders on the types of organization changes and initiatives that increase the need for learning and performance support.
As you go into your next fiscal planning period, take the time to analyze your learning demand and develop your plan for the future. You can increase quality, learner satisfaction, predictability, and decrease cost.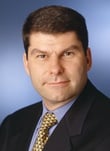 Keith Forshew is the President of PDG. Keith brings over 20 years of expertise building and leading global consulting and technology organizations, delivering top of class learning services to Fortune 5000 companies.
Learn more about learning demand planning with the white paper Taming the Learning Demand Curve.